We have available healthy feet resources for your benefit and also for your education. If you're looking for a good place to get started about learning how to take care of your feet or to know more about proper footcare, you can use these healthy feet resources on this page.
This Foot Care Resources page will be updated and added to on a regular basis in order to keep it relevant. If you have any suggestions for resources that should be added, please contact me and let me know.
Top Healthy Feet Book Resources by Editors
Disclosure: It should be noted that I may make a small commission on some of the items listed below should you purchase them through my affiliate link. These commissions help keep me the site running and allow me to add more features and articles to the site.
Healthy Feet Resources Ebooks to Get You Started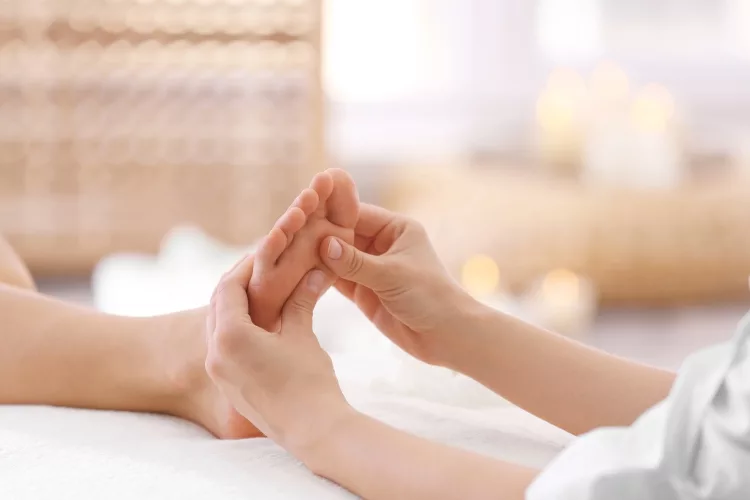 The following is a list of books that will help you help you get your feet healthy or prevent you from heading into serious foot problems. These references range from foot care for diabetics to foot injury prevention and foot revitalization methods. These are good starting points for anyone who isn't familiar with healthy foot care and wants to learn more about foot health.
The Foot Book: A Complete Guide to Healthy Feet - A John Hopkins Press Health Book
is an excellent book for the one who needs to know in general foot health and proper foot care. It is one of the best healthy feet resources written by Johnathan D. Rose - D.P.M. and Vincent J. Martonara.
What are you expected to learn? You will learn the basics, that not many people are aware of. These basic facts are: the body's midline, a guide to the foot and how we walk, personal care and professional help for your feet, the anatomy of a foot, heel pain, tendon injuries and much more.
The authors do describe their goal in the preface as providing information to those in need of podiatric care; the book can serve as a good guide to readers in that group, as it contains general basic information on a wide range of disorders.

The Good Foot Book: A Guide for Men, Women, Children, Athletes, Seniors - Everyone
is a great foot book that will cover from the basics to more advanced details of the foot. This book is a solid base of knowledge written by Glen Copeland - D.P.M. and collaborations from Stan Solomon.
As the title says, it will start with the basics about the foot from basic terms like bones, muscles, connectors and joints to the more advanced information, such as the biomechanics of the foot and the lower leg. The book features a great section on pronation and supination. If you suffer from plantar fasciitis, this will be a great read. Two chapters were particularly useful: Children's Feet and Geriatric Feet .
We liked the fact it will address the whole family. It can be a great reference too for podiatrists willing to advance their knowledge.
Check out The Good Foot Book Here!

Introducing one of our most underrated references is the book
Fixing You Foot and Ankle Pain
, by Rick Olderman - MSPT, CPT. They feature some common problems encountered by most of us in our lifetime.
Some of the topics discussed in details are: the Gait Cycle, common foot and ankle problems (bunions, hammertoes, plantar fasciitis) and foot orthoses. It has a great section on callus pattern and mindful healing associated with the foot, the brain and healing.
The book is not a brick and is easy to read. It is the final of the six book line up of "Fixing You". As for Rick Olderman, he is a sports orthopedic physiotherapist, personal trainer and Pilates instructor. He takes great pride in returning people to a normal daily routine, thanks to his great work.
Check out The Good Foot Book Here!
Videos
Below you will find some great videos related to foot anatomy and the biomechanics of the foot.
6. Ankle Joint - 3D Anatomy Tutorial
7. Advanced Biomechanics Overpronation Animation
Buy on Walmart
Fixing Your Feet: Injury Prevention and Treatments for Athletes - Walmart Link
Foot and Ankle Trauma Injuries: Atlas of Surgical Procedures - Walmart Link
The Care of the Foot: A Practical Text-Book on Chiropody and General Care of the Foot, - Walmart Link
Raw Footage: A Gentlemen's Guide to Proper Foot Care - Walmart Link
The Sole Doctor's Guide to Happy and Healthy Feet - Walmart Link
Traditional Method: Toenail And Foot Care - Walmart Link
100+ Essential Oil Recipes for Beautiful Hair, Skin, Nails & More!: DIY Anti-Dandruff - Walmart Link
How To Heal Cracked Heels Naturally - Walmart Link
Nails 101: The Complete Guide to Healthy Nail Care - Walmart Link
HOW TO GUIDE: MANICURE AND PEDICURE: INTERACTIVE STEP BY STEP GUIDE - Walmart Link
The Foot Book: A Complete Guide to Healthy Feet - A John Hopkins Press Health Book - Walmart Link
Check out The Foot Book Here! - Walmart Link
The Good Foot Book: A Guide for Men, Women, Children, Athletes, Seniors - Everyone - Walmart Link
Check out The Good Foot Book Here! - Walmart Link
Fixing You Foot and Ankle Pain - Walmart Link
Buy on eBay
Fixing Your Feet: Injury Prevention and Treatments for Athletes - eBay Link
Foot and Ankle Trauma Injuries: Atlas of Surgical Procedures - eBay Link
The Care of the Foot: A Practical Text-Book on Chiropody and General Care of the Foot, - eBay Link
Raw Footage: A Gentlemen's Guide to Proper Foot Care - eBay Link
The Sole Doctor's Guide to Happy and Healthy Feet - eBay Link
Traditional Method: Toenail And Foot Care - eBay Link
100+ Essential Oil Recipes for Beautiful Hair, Skin, Nails & More!: DIY Anti-Dandruff - eBay Link
How To Heal Cracked Heels Naturally - eBay Link
Nails 101: The Complete Guide to Healthy Nail Care - eBay Link
HOW TO GUIDE: MANICURE AND PEDICURE: INTERACTIVE STEP BY STEP GUIDE - eBay Link
The Foot Book: A Complete Guide to Healthy Feet - A John Hopkins Press Health Book - eBay Link
Check out The Foot Book Here! - eBay Link
The Good Foot Book: A Guide for Men, Women, Children, Athletes, Seniors - Everyone - eBay Link
Check out The Good Foot Book Here! - eBay Link
Fixing You Foot and Ankle Pain - eBay Link