Transitioning into the warmer weather means switching out of boots and into airy sandals. However, for those sporty days you need the right socks. And of course no one likes sweaty feet! Which is why breathable socks are a must. Many of us make sure to choose the easier and breezier fabrics for our shirts to help reduce underarm perspiration when it's hot out, but feet need love too. Especially because this is one of the more dangerous areas for sweat to accumulate.
If too much sweat is trapped on your feet for too long because your socks or shoes don't allow enough air to pass through, it could actually lead to some pretty uncomfortable situations. That dark, warm, and damp environment is ideal for bacteria and fungi to grow and thrive. Eventually, your feet could develop skin rashes, yeast infections, athlete's foot, fungal toenails, and warts. So to make sure your feet can breathe better on days when socks are a must, here are seven of the best pairs to sport when the weather is warm.
Best 4 Summer Socks To Keep You Cool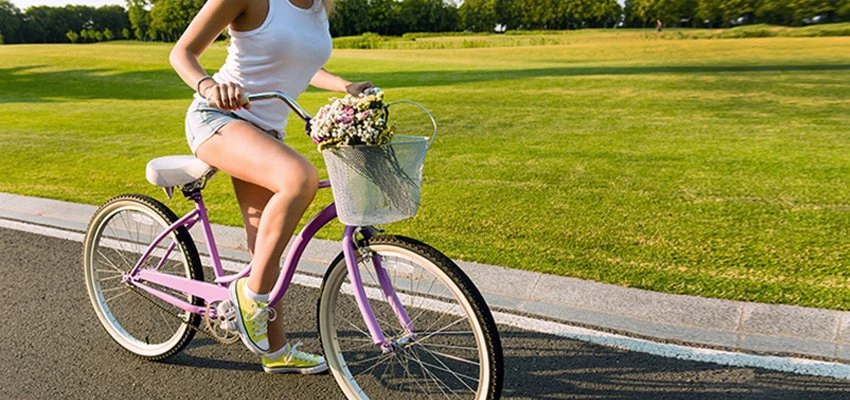 Best Summer Socks
1. Go With Wool
It may sound counterintuitive to wear wool socks on a hot summer day, but more and more outdoor experts understand this natural fiber's benefits, especially when it comes from merino sheep, a breed common in New Zealand.
Miraculously, the same tiny crimped merino wool fibers that keep you warm in winter also cool you in sweaty conditions through the process of "evaporative cooling." They act as perfect little wicks to pull moisture off your skin, move it across the face of the fabric, and expose it to the outside air, where it can evaporate quickly. These wicks make wool a better moisture manager than many other fabrics.
In response, merino wool is ideal for those long summer days or hot hikes that will get your feet perspiring. What's more, the material also keeps odors to a minimum and is extremely stretchy, staying snug against your foot without bunching up in the toe or heel. When combined with synthetics, it has greater wicking properties, keeps your feet dry, and even airs out quickly if that puddle ends up being deeper than you thought.
2. Avoid Cotton
Even though cotton is a cool, soft material, it quickly drenches your feet in sweat. Once this happens, don't expect them to dry quickly, either.
When it comes to warm-weather activities like long walks or hiking, experts say to avoid anything labeled "100% cotton," as this combination absorbs rather than wicks away sweat, gives no insulation, and, while lightweight, rubs against your skin to create blisters.
This isn't to say you should completely stay away from anything with cotton in it. The lighter feel proves to be an asset in hot and wet conditions, so, instead, look for a sock with a low percentage of cotton.
3. Go Light
In summer heat, the average pair of feet sweats a shot-glass worth of water a day. To keep things cooler and to reduce perspiration, go with a lightweight sock. Though they're thin, lightweight socks specifically built for hiking are still designed with extra cushioning in the heel and ball of your foot.
4. Sock Height
Warm weather makes you feel freer and that might mean going without socks at all to stay cool and fashionable. However this is not a good idea as you can damage the sensitive skin on your feet by rubbing inside your shoe, bring on funguses due to the dark dampness, and also wear out your shoes prematurely. It's best to look for low cut socks that sit below the ankle or no show socks that give you the best of both worlds, and keep you cooler.
To help eliminate odor, bacteria and fungi, you might want to try the summer-friendly, thin "copper sole technology" sock by Aetrex. These comfortable dress or sport socks have been clinically proven and utilizes copper ions embedded in the yarn. Go to aetrex.com/women/aetrexcoppersocks for a wide selection to choose from.