A lot of folks may not think much about foot health until they have problems. But there are a lot of foot problems that can come creeping up on you over time. Some foot problems can be related to lifestyle, genetics, habits, generalized health, activities, and even nothing at all.
We'll talk about a few of these conditions and what you can do proactively to keep your feet healthy. But we'll also take a glance at some of the help available to us when our feet become a problem.
There are many afflictions that we suffer from. These can range from sore, achy feet to diabetic feet with wounds to tumors and cysts. Benign to malignant and preventable to not. You may suffer from plantar fasciitis, Achilles tendonitis, hammer toe, and more. There are literally hundreds of foot problems that can sneak up and bring us to our knees.
So the moral to that story is take good care of your feet before you have problems. We'll cover a few things you can do to try and keep healthy feet here in just a minute.
Remember, podiatrists make a good living in order to keep us walking, running, peddling, and happy about what grandma used to refer to as, "Pete & Joe." (Just in case your grandma didn't, that's how you get somewhere when grandma thinks you need to walk.)
Wouldn't you rather keep your feet happy and healthy and save your money too? Just think of all the cool shoes you could buy! But, what to do?
How to keep your Feet Healthy
Many people can go their entire lives without ever having to see a podiatrist (foot doctor). However, with the ever-increasing obesity epidemic plaguing the United States and the world, these docs are becoming more popular all the time. So, that's one of the number one things you can do for your foot health.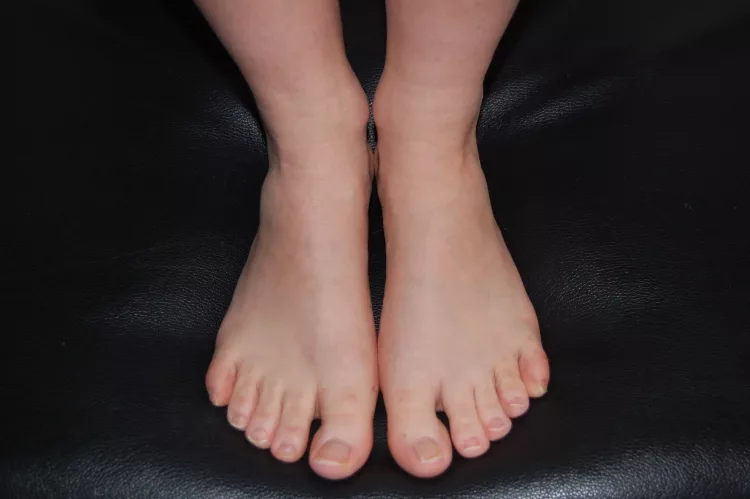 A second critical proactive foot health measure is to wear correct shoes. Make sure they are long enough and wide enough. This helps prevent ingrown toenails and ulcers on your feet. Number three is eating right.

Especially if you are diabetic, you want to make sure you follow a correct diet and keep your blood sugar under control. If you don't, you are at high risk for diabetic foot ulcers which can lead to the loss of toes or your entire foot.
Also, be sure to follow up with your doctor and diabetic foot care specialist.
A fourth important proactive measure is to remember your feet are important. Don't take crazy chances when leaping off of high elevations, wear protective shoes when needed, etc. Your feet have tiny bones in them and it doesn't take a lot to break them.
Some Tips
So here you go short, sweet, and simple:
1. Maintain a good health weight
2. Wear correct fitting shoes
3. Eat right & remember diabetic foot care is critical
4. Be careful with your feet
So though your feet may be at the bottom, remember they keep you on top. Healthy feet are happy feet and you are happier when your feet are healthy.