More than 38 million people go hiking each year in the United States and Canada, but many do so without proper footwear and other gear that can reduce their risk of foot and ankle injuries, an expert says.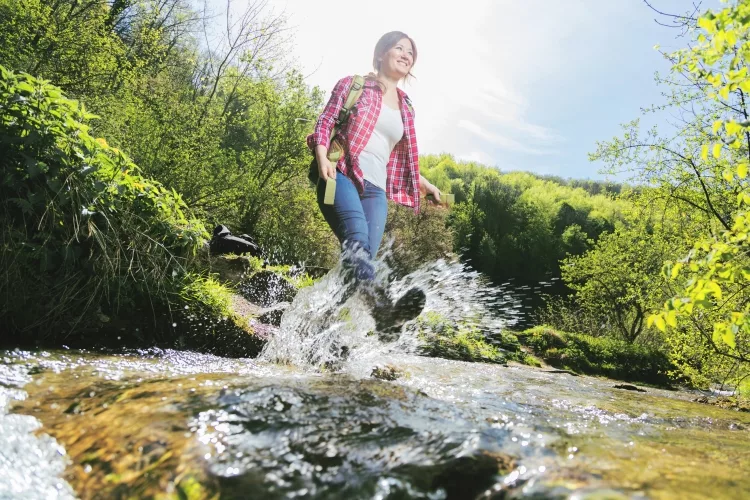 "We've all seen hikers accomplishing great feats, such as completing the Pacific Crest or Appalachian Trails, and these stories inspire us to undertake more challenging or longer hikes," Dr. Gregory Catalano, a Massachusetts-based foot and ankle surgeon, said in an American College of Foot and Ankle Surgeons news release.
"As the number of people hiking increases and they take on more challenging terrain, we are seeing an increase in injuries of all levels of hikers, from Achilles tendon and heel pain to more traumatic injuries, including sprains and fractures of the foot and ankle, as well as stress fractures of the leg, foot and ankle," he added.
Hikers Risk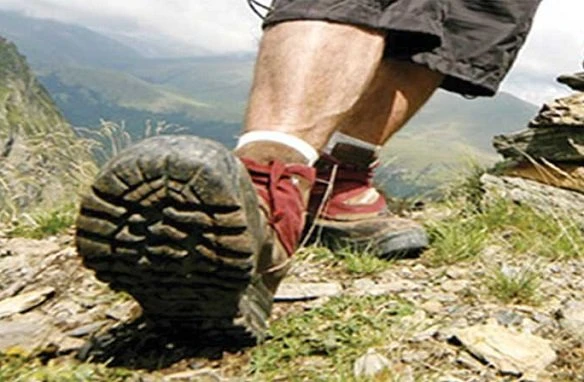 Hikers are at risk for injuries ranging from blisters and bruises to sprains and fractures, but careful preparation can reduce the chances of suffering an injury, he suggested.
Wear sturdy footwear designed for the conditions of the trail you'll be walking. Be sure your footwear is properly fitted and broken-in before you hit the trail in order to reduce the risk of blisters, pain in the ankles and feet, and toenail damage, Catalano said.
It's also important to wear socks that cushion the feet, wick away moisture and protect from the cold.
Know your hiking route and your options for getting medical help, he added. Carry supplies, such as bandages and wraps, that you can use to stabilize and protect injured feet and ankles.
Some hikers underestimate the seriousness of an injury. For example, they first try to ease pain by changing the way they walk, altering their pace, or by switching footwear. But in some cases, such actions can cause further injury, Catalano warned.

"It is critical hikers know the signs and continually monitor for complex injuries, as not seeking treatment may result in additional damage that can lead to longer, more involved treatments and recovery periods," Catalano said.