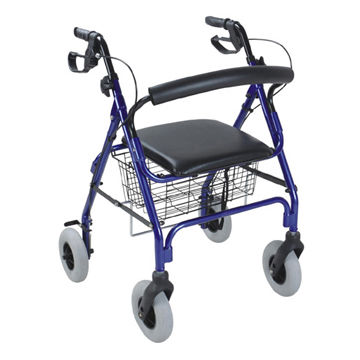 Walker Benefits -Benefits of Mobility Aids
Among all the mobility aids, rollators and walkers have countless benefits and necessities. The walker benefits facilities you will get-Here are 5 key benefits that the rollator walker provides over a standard walker, and why you should consider using one of these mobility aids.
You can check 3 wheel walkers for seniors
Fast-moving
Because of the wheels, the rollators help you to work faster than regular walkers. For the patients, recovering from injuries or surgeries, they work better for walking at a decent speed.
Sitting feature
Rollators come with removable backs and a seat for maintaining balance while sitting. If you get tired while walking, or if you ever feel to take a break from walking you can sit for a while.
Highest safety
The walker works as a safety tool for injured and weak patients. When you feel weak, you may not have the courage to walk around the house but having a walker ensures safety while walking.
Remove stress
When you have problems while walking, many thoughts may create dullness and increase stress of your mind. To release all the stresses, you can go for a walk and calm your mind and soul. It boosts up your energy and helps to get rid of overthinking.
---
What is a rollator?
A rollator is basically walking equipment with wheels, built-in seat, handlebars, and a crossbar. People with health issues, heart disease, afraid of falling, weak bone structure need rollators for walking among many mobility aids. In a short way, a rollator is basically a walker with wheels and a seat.
What is a rollator walker?
If you face issues while walking, or if you have any disease, and you have to take rest frequently then rollator will be the best choice for you. The rollator is specially designed for walking and you can sit in between the walking time. Its crossbar will provide special support to your back.
You can even add hanging accessories to the rollator. You can carry an oxygen tank, trays in the rollator. It is a great choice if you don't have any issues with maintaining speed and balance. Patients with weakness in arms and body face difficulties while walking with a regular walker. As a result, using a rollator is easier to use for weak patients.
---
Types of rollators
Depending on the features and services, you can get the rollator of your choice according to your needs and weights. You may have to adjust the height or control the walking speeds. For such reasons, there are different types of rollators and you can choose according to your needs.
Standard weight rollator
The weight capacity of a rollator is a great factor while buying any rollator. Standard rollator is safe for people up to 250 pounds.
Bariatric rollator
These rollators can take the weight of people up to 350 pounds to 500 pounds. Its models come with arm lower seats too and the heavily weighted people can use this without any hesitation.
Four-wheel rollator
If you want to have a sturdy one, then you can get a four-wheel rollator. It is heavy but quite stable while walking. So, it will not start rolling because of its bulkiness.
Three-wheel rollator
The three-wheel rollator is not as bulky as the four-wheel rollator. It kind of looks like a tricycle and it's easier to handle for everyone. You can store it easily at any place and carry the three-wheel rollator everywhere.
Height adjustable rollators
According to the age of the person, you can adjust the height. Whether you are buying for a child or an adult, you can choose from the range they have. You have to adjust the height by using the handlebars and seat.
Handle brakes and wheels
The rollator has wheels and can have three or four. That's why it helps you to work faster than the regular walker. The handle brakes are used for controlling the speed when it starts moving at a faster speed.
Indoor-outdoor roller
If you go out frequently and stay in the house, then it's better to choose dual purpose rollators. They have tires up to 6 inches and keeps the floor safe from unwanted scratches.
---
How a Rollator Differs From a Walker
A walker works as great assistance for people with walking disabilities or health issues. It doesn't come with any wheel, basically, it provides support, and helps to maintain balance. You can pick them easily and its foam made grasp will not create any discomfort to your hands.
On the other hand, a rollator is basically known as the 'wheeled walker' because of its wheels. It helps to walk faster and its hand brake allows you to maintain a decent speed for you. In the case of a rollator, there is no issue of picking up and moving manually. A rollator keeps rolling on the road because of its wheels.
---
Standard walker vs rolling walker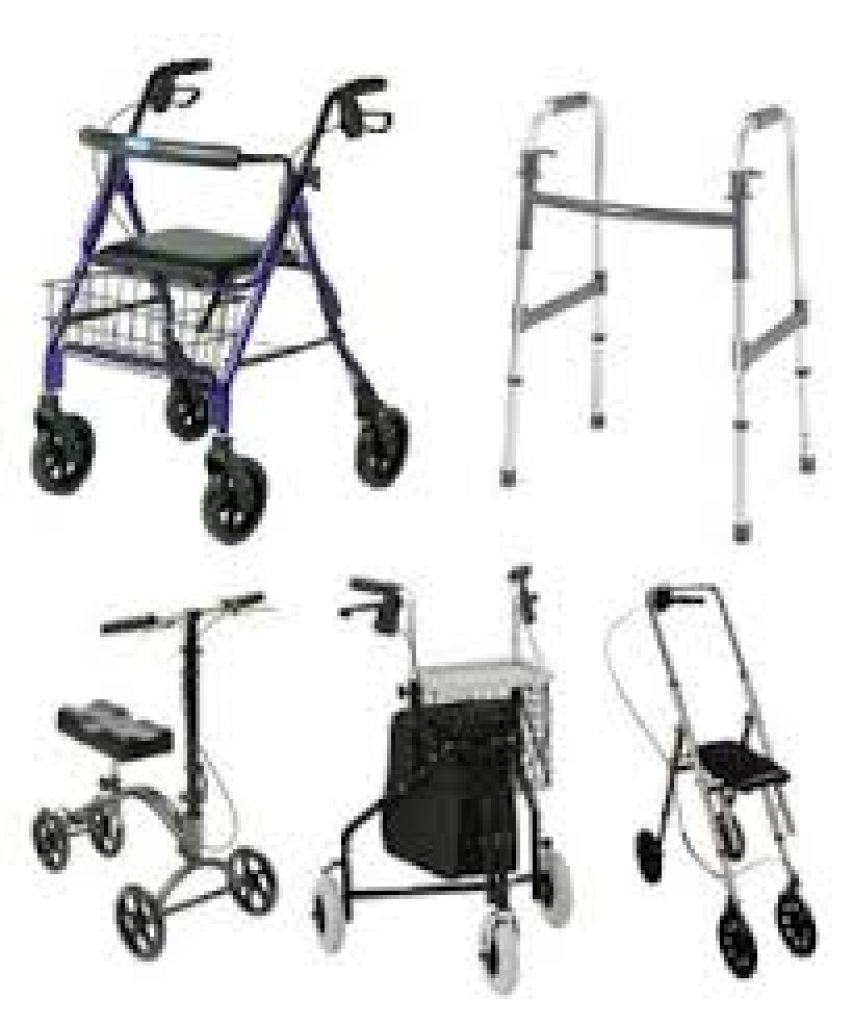 The standard walker is basically the walker without any wheel. It helps to ease the movement by its platform. The rolling walker is also known as wheel walkers, medical rolling walkers, or rollators.
Lifting methods
You must have to lift up the walker to move forward. It works best if you don't have any weakness or problem with carrying and lifting in every step. The rollator doesn't require any lifting or moving activities.
Supports body weight
Walkers and rollators will provide proper support against your body weight. If you select the correct walker according to your body weight, then you can walk around without any tension.
Stability
Walkers are stable as their legs stay on the flat surfaces. They don't start rolling on the ground and quite safe for weaker patients.
Hand brakes for support
Rollators with hand brakes are the must-haves for avoiding falls and accidents. If the rollator doesn't have any hand brakes, then it will not work as a supporter of body weight.
Rollators take more place for storage than standard walkers. Rollators create difficulties while going through a narrow road or corridor. The standard walkers don't need much space and they are easier to carry from here and there.
---
Costing of walkers and rollators
Generally, a walker costs around $30 to $250 dollars. But for buying a rollator, you may end up spending $50 to $70 dollars more than a standard walker. If you're in a limited budget, you can get a rollator within $70 but premium models with advanced features can cost up to $600 dollars.
Conclusion
Walkers and rollators are the most used and common equipment for weak and injured patients So walker benefits give you independence. Rollators with advanced features are really helpful for multitasking. You don't have to spend a lot of money while buying a walker or rollator, just have to ensure the weight capacity before purchasing. I hope this information will help you to get answers to all your queries.